About - Our Attributes
As we continue to advance the "The Sugland Way", DRBSF dares to be:
Bold—supporting and encouraging strategies that challenge the status quo and offer a fresh new perspective regarding issues that are important for youth and youth-service professionals.

Tenacious—maintaining our firm resolve to improve the lives of young people and women from marginalized and underserved communities.

Courageous—remaining undaunted by any controversy that may arise from advancing our mission and challenging the status quo.

Action-Oriented—mobilizing society to act on behalf of young people, women and youth-service professionals.

Collaborative—engaging our strategic partners and friends, we will indentify and support professionals, educators, policymakers and other youth advocates in communities across the country.
"We really have to be about the business of making youth much more of a priority and thinking about what it takes to make healthy adults and prepared adults. It's about working with them and involving them hand-in-hand as they grow and mature."
-Dr. Barbara Sugland
Join Our Mailing List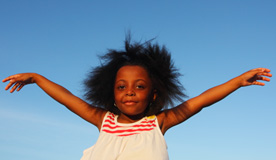 Join our Mailing list to receive latest updates, tips and more to stay updated...
Quick Contact
Dr. Barbara Sugland Foundation

4116 W. Magnolia Blvd. Suite 101
Burbank, California 91505

Phone

818-260-8700

Fax

818-848-9821
Click Here! to Get Directions