About - Dr. Barbara Sugland's Biography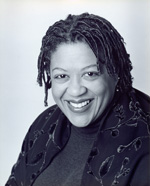 1960-2010
Dr. Barbara Sugland, MPH, ScD
Dr. Barbara Sugland was Executive Director of the Center for Applied Research and Technical Assistance, Inc. (CARTA) and a respected voice for positive youth development in communities of color across the country. For nearly two decades, she was committed to creating a more supportive environment for all young people by building the capacity of those that served them and ensuring that youth were active participants in that process.

Dr. Sugland was recognized nationally for her work in adolescent reproductive health and transition to adulthood fields of study, with a particular emphasis on youth of color. She was particularly well-known for her ability to bridge the gap between research and community-based practice by making scientific information relevant and accessible for providers working with diverse communities.

A gifted and engaging speaker, Dr. Sugland provided numerous keynotes and workshops at professional meetings and served on various professional advisory committees that addressed the needs of vulnerable youth and youth of color.

Dr. Sugland co-founded CARTA in 1999 with Geri Lynn Peak and used her expertise to pioneer the organization's basic and applied social science research, manage its organization, and contribute her first-hand knowledge of youth-service delivery.

Prior to cofounding CARTA, Dr. Sugland served as a senior research associate and area director at Child Trends, a social policy organization in Washington, D.C.
She held a Doctor of Science Degree in social demography from Johns Hopkins University's School of Public Health; a Masters of Public Health Degree in behavioral science and health education from the University of California, Los Angeles; and a Bachelor of Arts degree in social psychology from the Johns Hopkins University's School of Arts and Sciences.

On January 1, 2010 Dr. Barbara Sugland lost her two year battle with Triple Negative Breast Cancer. Sadly the public health community lost a powerful voice that promoted a world where all
young people are respected fully and empowered to make positive change in themselves, in others and in the world.
"What I see as a leader and a professional in this field is that it is really critical to elevate the assets and potential that young people have and to change the conversation and perception of what young people bring."
- Dr. Barbara Sugland
Join Our Mailing List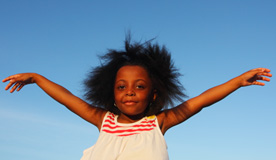 Join our Mailing list to receive latest updates, tips and more to stay updated...
Quick Contact
Dr. Barbara Sugland Foundation

4116 W. Magnolia Blvd. Suite 101
Burbank, California 91505

Phone

818-260-8700

Fax

818-848-9821
Click Here! to Get Directions