Facts - About Black Women & Breast Cancer at a Glance
Although breast cancer is often referred to as one disease, there are actually many different types of breast cancer.  Certain characteristics make some breast cancers more aggressive than others. One such breast cancer is Triple Negative Breast Cancer.
________________________________________________________________________
Did You Know…
Black women are twice as likely as white women to develop tumors referred to as being "triple negative."  This is a highly aggressive form of cancer which affects one third of black women who are diagnosed with breast cancer.  It is highly aggressive because the targeted therapies currently used to treat the other forms of breast cancer are not as effective in treating triple negative breast cancer.
Within all age categories and all stages of the disease, black women are more likely to die of breast cancer than women of other races.
A growing body of evidence suggests that breast cancer is different biologically in black women.
Low-income black women lack access to quality and appropriate mammography screening.
Even when fully insured, black women often receive unequal treatment and care.
Each day, breast cancer kills five black women in the United States.
Join us at DRBSF as we challenge the status quo by seeking improved screening and assessment options, better standards for treatment and care, and targeted research funding.
For More Facts Go To:
Join Our Mailing List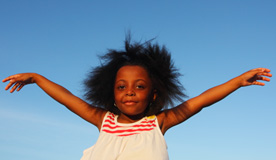 Join our Mailing list to receive latest updates, tips and more to stay updated...
Quick Contact
Dr. Barbara Sugland Foundation

4116 W. Magnolia Blvd. Suite 101
Burbank, California 91505

Phone

818-260-8700

Fax

818-848-9821
Click Here! to Get Directions