About - Our Vision and Mission
DRBSF envisions a world where all young people, especially young people of color, can access the resources and locate the support which empowers them to make positive change in themselves, in others, and in the world.

DRBSF cares about all young people, but prioritizes the needs of vulnerable youth, disadvantaged youth and youth of color…those youth who, due to life circumstances, structural inequality and racism, face obstacles that impede their development.

DRBSF's mission is to promote the safe, healthy and positive transition of youth to adulthood by creating an environment that engages young people, encourages their leadership and nurtures their ability to be productive members of society.
"We've got to work to save our children and do it with full respect for the
fact that if we do not, no one else is going to do it."
-Dorothy Height
Join Our Mailing List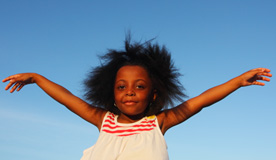 Join our Mailing list to receive latest updates, tips and more to stay updated...
Quick Contact
Dr. Barbara Sugland Foundation

4116 W. Magnolia Blvd. Suite 101
Burbank, California 91505

Phone

818-260-8700

Fax

818-848-9821
Click Here! to Get Directions