About - Our Strategy of Action
In advancing our vision and mission, DRBSF is committed to:

"The Sugland Way"
Supporting research and analysis, which encourages young people's growth and potential, dismantles inequality, and promotes social justice.

Supporting activities that enable youth-service professionals, policymakers, and others to "bridge the gap" between the science of research and the application of effective practice.

Encouraging community-based organizations, state and national intermediaries to employ resources that identify critical issues and promote effective policies and programs that promote healthy outcomes.

Supporting national, state and local partners to share lessons learned, promote collective action and to generate systems and programmatic reform.

Supporting youth-mentorship and youthleadership through professional development opportunities for young people, especially young people of color.

Supporting public health leaders that promote and advocate for quality health care for women, children and families especially those who live in low-income households or underserved communities. Of particular interest, is the affect of breast cancer, principally Triple Negative Breast Cancer, an aggressive subtype of cancer that is twice as likely to attack women of color.
If Our American Way of Life Fails The Child, It Fails Us All.
-Pearl S. Buck
Join Our Mailing List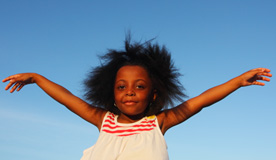 Join our Mailing list to receive latest updates, tips and more to stay updated...
Quick Contact
Dr. Barbara Sugland Foundation

4116 W. Magnolia Blvd. Suite 101
Burbank, California 91505

Phone

818-260-8700

Fax

818-848-9821
Click Here! to Get Directions