About - Our Values
In advancing our vision and mission, DRBSF is guided by the following values:
Equality of Opportunity
Working to insure equality of opportunity for all persons


Integrity
Adhering to The Sugland Way: an approach which is dedicated to our values & principles, consistent in method, clear in expectations, accountable in action and honest in outcomes, regardless of the status quo.


Disparities and Anti-Racism
Combating structural racism and disparities in adolescent health and well-being.


Learning and Growing
Respecting knowledge and integrating practice as the keystone upon which human progress is built.


Accountability
Monitoring the impact of our work and providing concrete evidence of our failures and successes.
"Come to the edge, he said. We can't. We're afraid.
Come to the edge, he said. We can't. We will fall!
Come to the edge. And they came.
And he pushed them. And they flew."
-Guillaume Apollinaire, 1880-1918 French Poet, Philospher
Join Our Mailing List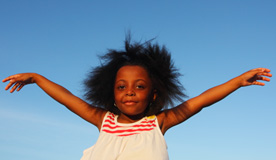 Join our Mailing list to receive latest updates, tips and more to stay updated...
Quick Contact
Dr. Barbara Sugland Foundation

4116 W. Magnolia Blvd. Suite 101
Burbank, California 91505

Phone

818-260-8700

Fax

818-848-9821
Click Here! to Get Directions