About - Board of Directors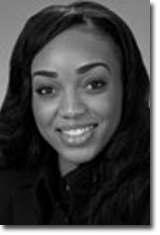 Sierra Elizabeth, Esq. Litigation Associate
Kirkland & Ellis, LLP
Sierra Elizabeth is a litigation associate in Kirkland's Los Angeles office. Her notable victories include: a unanimous jury verdict in a Jones Act personal injury case, a multi-million dollar settlement for fraud and breach of contract, and a DUI conviction as a volunteer Deputy City Prosecutor.

Ms. Elizabeth also served as an extern for the Los Angeles District Attorney's Office, working primarily in the domestic violence division, and has participated in various initiatives dedicated to: providing free legal advice and advocacy to low-income families unable to obtain appropriate educational services for their children, investigating claims of wrongful convictions, teaching coping mechanisms to children with Pervasive Developmental Disorders and rehabilitating women in the Detroit prison systems.

Ms. Elizabeth graduated cum laude with a Juris Doctorate from Duke University School of Law. There, she served on the Duke Law Review and published an article entitled "The Newest Spectator Sport : Why Extending Victims' Rights to the Spectator's Gallery Erodes the Presumption of Innocence." Ms. Elizabeth also has her M.A. in Psychology from Duke University Graduate School and BA in Psychology from the University of Michigan.
Join Our Mailing List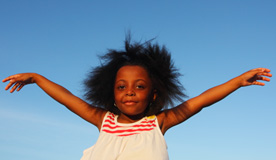 Join our Mailing list to receive latest updates, tips and more to stay updated...
Quick Contact
Dr. Barbara Sugland Foundation

4116 W. Magnolia Blvd. Suite 101
Burbank, California 91505

Phone

818-260-8700

Fax

818-848-9821
Click Here! to Get Directions