About - Board of Directors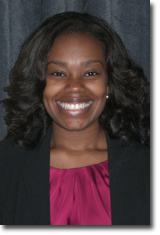 Melody Russell, MD, MPH
Duke University Medical Center
Melody Russell, M.D., M.P.H., is currently a resident physician in the Department of Obstetrics and Gynecology at Duke University Medical Center. After growing up in Baltimore, Maryland, and Miami, Florida, she attended college at the University of Virginia, where she majored in Human Biology. She then attended Harvard Medical School and Harvard School of Public Health for her medical and public health education. Her research and professional interests include racial and ethnic health disparities, community-based interventions, and preterm birth.

Throughout her education and career Dr. Russell has been a leader and avid supporter of many community service and youth development initiatives. As a past regional director and member of the national board of directors of the Student National Medical Association, she has led many educational and community initiatives. She developed several educational programs for local youth to encourage their involvement in the sciences, as well as medical education programming for medical students of color in the New England area.
Join Our Mailing List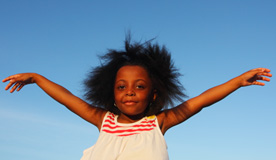 Join our Mailing list to receive latest updates, tips and more to stay updated...
Quick Contact
Dr. Barbara Sugland Foundation

4116 W. Magnolia Blvd. Suite 101
Burbank, California 91505

Phone

818-260-8700

Fax

818-848-9821
Click Here! to Get Directions